In this BRAND NEW event, you get 2 Days of FREE Facebook Training on the VERY LATEST ways to use Facebook to get More Traffic and Grow Your Business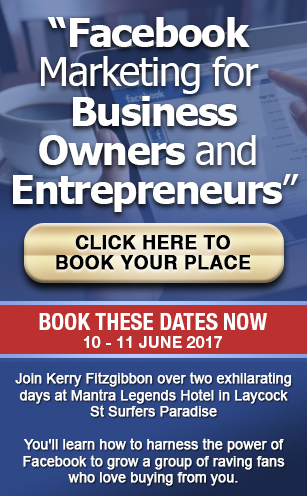 Facebook marketing has changed massively in the last 6 months.
If you're not up to speed you're leaving huge amounts of money on the table…
(And what about when your competitors learn these new tactics?)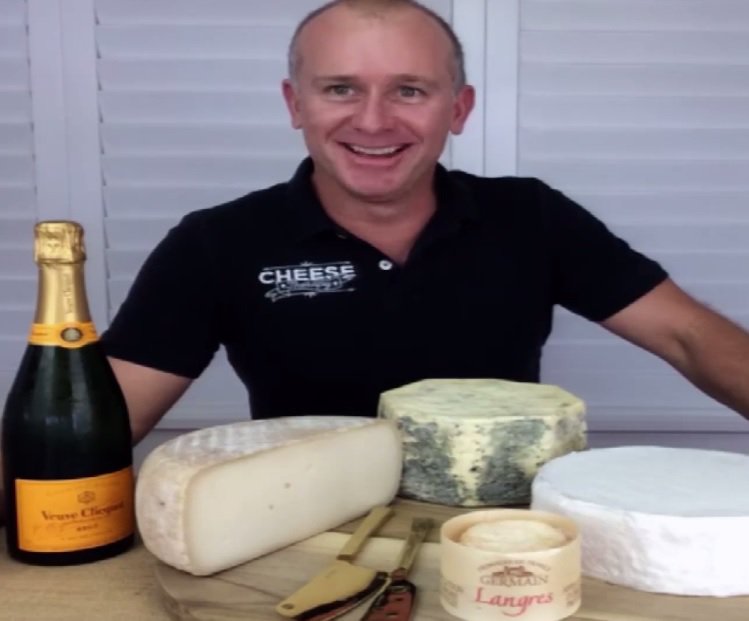 Sam Penny – Cheese Club
We do 90% of Our Marketing on Facebook and Kerry's Training is Brilliant!
We are a Cheese Club. Once a month we send out a box of amazing cheese to our members – cheese that we source from all around the world.
Even though the business is only 5 months old we're growing really fast. Last month we shipped half a tonne of cheese around Australia to our members. We do 90% of our marketing on Facebook and our target market is women 25 to 40.
We also run cheese and wine events, and we promote the ticket sales as well as the Cheese Club on Facebook. We have over 1,000 people turn up each month to our events. We use Facebook to drive people to our website and capture their details with the Facebook tracking pixel. We then remarket to our website visitors.
Because we have a highly targeted audience our FB ad costs have come right down. I learned the Facebook strategies we've used to grow the business from Kerry, and you can see we've gotten incredible results. Kerry's training is absolutely bloody brilliant!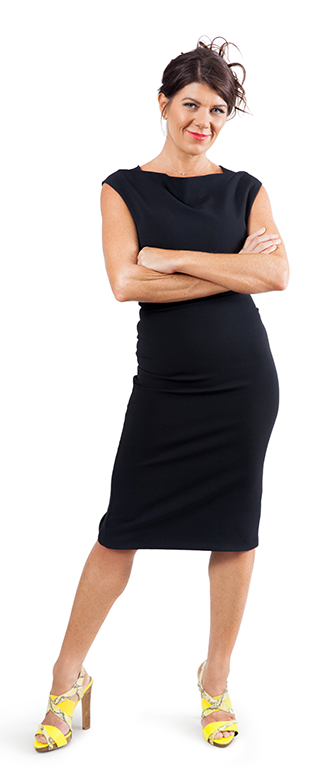 Hi, I'm Kerry Fitzgibbon. Over the last 6 years I've worked with thousands of small businesses around Australia to help them implement the latest Facebook marketing. I'm passionate about being cutting edge when it comes to Facebook marketing. So it surprises me just how many businesses (and even other Social Media agencies and trainers) are using outdated methods.
Facebook changes so often and so fast that it's critical you keep up if you want to get the biggest bang for your marketing bucks.
Over the last few years I've attended many international Social Media events, watched every webinar and podcast I could find, and paid tens of thousands of dollars to be mentored by the most skilled Facebook marketers on the planet.
So how does that help you?
Well, together with Our Internet Secrets I've created a brand new, up-to-the-minute 2-day event. It's choc-full of the very latest marketing strategies.
Many of the things that were working even 6 months ago are now out of date. I'll be showing you the changes you need to be making to your Facebook marketing – or how to get set up the right way if you're not yet using Facebook to promote your business.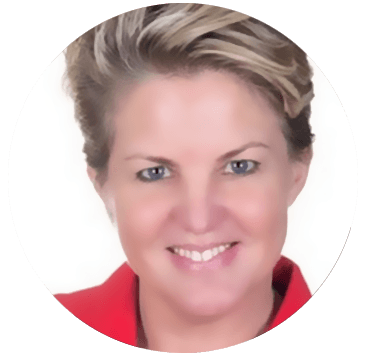 Lauren Clemett – Ultimate Business Propellor
"I've spent $180 on Facebook ads and it's turned into thousands!"
I'm an author and speaker and I help people raise their authority.
Last year my books became best sellers, so I've been doing the speaking circuit.
But I was finding it hard to fill my workshops. As soon as Kerry switched on FB ads I had full workshops! I already had a database, and Kerry plugged that into FB and it all happened like magic.
And the people that turn up to the workshops are the perfect audience. Even the look-alike audience is a perfect match. At my half day personal branding workshops I sell a membership program.
With workshops filled from FB I'm getting an 80% conversion rate.
Scott Ferguson
At long last I know exactly what works
Adrian Wright
Fantastic 3 days, so much useful content
Andrew Kavanagh
I thought I knew everything about Facebook…..I was so wrong
Greg Vinall
I can now reach thousands of fans for a few dollars a week. That's awesome
What's The Event Going To Cover?
In two days I'll show you how to harness the awesome power of the world's largest social media site in a way that will take your business to the next level. Facebook is undeniably a fantastic opportunity for small businesses. However very few business owners really know how to use it to build their business and profit from it.
In this workshop I'll show you:
How to generate hot leads every day using Facebook marketing. Gone are the days when you need to spend hours a day on Facebook. I'll show you how, in just 20 minutes a day, you can massively increase your results, and at the same time reduce your social media marketing spend by up to 90%.
Clever tactics that your competitors are not (yet) using. Are your competitors still (yawn) putting up image posts and ads? One under the other? Does their Facebook page look like a tired old brochure? Are they lucky to get 1 or 2 comments (if any!) on their posts? You see, most businesses are still doing Facebook Marketing the old way. It's boring, it's outdated, and it's simply not working any more!
Practical Facebook marketing tips that you can use straight away. No Fluff and Theory here. I'll show you inside some of my most successful ad campaigns. You'll discover new ways to find your ideal clients, and then WOW them so they wouldn't dream of going to your competitor.
"Loved the real 'How to' demonstrations. Cool tips. Great energy. Lots of brilliant, current, helpful info."
Over two days you'll get the very latest in what's working best for businesses on Facebook. You see, things change so quickly with Facebook that you need to constantly stay on top of what's working right now. At the event I'll show you the things that I'm applying in my own (and others') businesses every day, and the results I'm getting. I'll also show you things that are "coming soon" (sooner than you think!) so you don't get left behind.
And I'll share some of my clients' stories, about how they've taken the information you'll learn at the event, and turned it into sales in their businesses. Inspiring stuff!
When and Where is it?
We're excited that you're coming to our "Facebook Marketing For Business Owners and Entrepreneurs" Workshop. It's on the 10th and 11th of June 2017 at Mantra Legends Hotel, Surfers Paradise.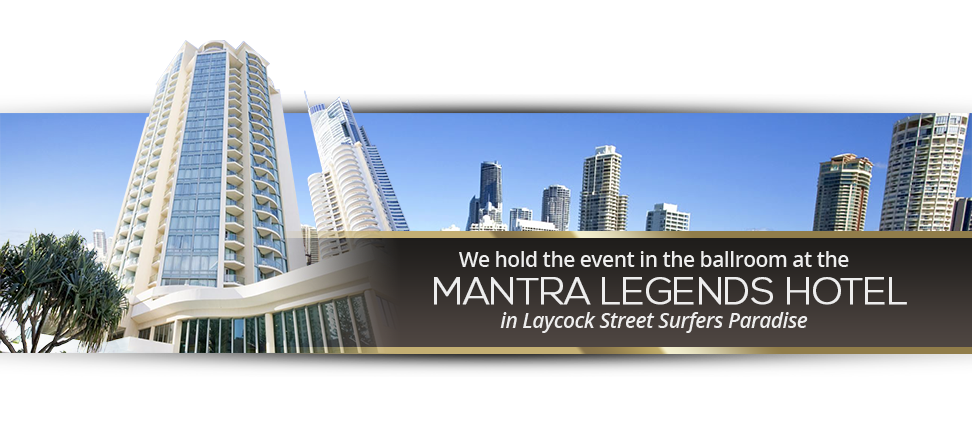 I've worked on many Facebook Marketing campaigns, with lots of Australia's top internet marketers, such as…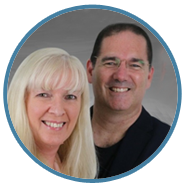 Andrew & Daryl Grant
Our Internet Secrets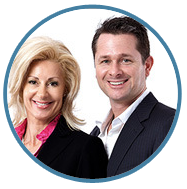 Matt & Amanda Clarkson
Easy Home Business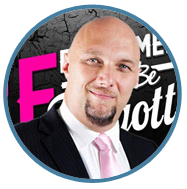 Glenn Twiddle
Real Estate Training
Here is what Glenn Twiddle had to say…………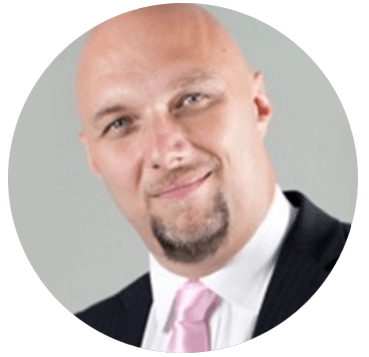 "I'm really glad I found Kerry with her unique skills on Facebook"
A couple of weeks ago I was host to Richard Branson at one of my events. I had over 1,000 people attend.
The reason I'm able to get those sorts of numbers is the help I've had from Kerry Fitzgibbon in my FB marketing. Kerry handled it all for me. Her FB skills were beyond good. Using her remarketing strategies the results were incredible.
My cost per conversion dropped by over 80%, from $97-$197 to just $17-$20 to get someone to come to my seminar. I can't imagine how much money I wasted back when I was doing it myself.
Glenn Twiddle
Real Estate Training
Who is the training suitable for?
This workshop is a bit different from my usual events. This time, you'll get the most out of the event if you have an existing business (either online or offline), and you're already selling products or services. If you haven't yet started your business the workshop will not be as relevant for you.
The techniques will help you if you have a business that fits any of these categories:
You have a business where clients pay you for your services. This includes businesses like physios, naturopaths, mortgage or finance brokers, photographers, interior designers, real estate agents or personal trainers. It also includes professional services, such as doctors, dentists, lawyers and accountants. Any business where you provide a service that solves a problem for your clients. You know that once a client contacts you, you generally get an appointment and make a sale. You just need more of the right type of clients to contact you!
You're an expert who provides training. For example you may be a coach, trainer, author, speaker or consultant. You deliver your training online or offline, via webinars, live events, information products and structured training programs. Your programs are great quality, but to grow your business you need more attendees or participants. That means you need more (targeted) eyeballs on your booking pages.
You sell physical products online. You have an online e-commerce store that you want to grow. It looks great, with lots of images of your products, but you're having difficulty getting traffic to it. You know that with more targeted website visitors you'll really be able to grow your brand, and your income.
You make money from your hobby or passion. This is a favourite of mine, as I have a successful "passion" site with Run Marathon Training. I sell a mix of physical products and training to female marathon runners. If you sell to others who are passionate about your interest or hobby, you know that once they "discover" you they're excited to learn and buy from you.
"I've wanted to start a business in social media for quite some time. Until now I hadn't pieced it together enough to get started. Now I can say 'I have a social media business'."
"The amount of info was amazing. Content was fabulous."Kimbra O'Keeffe, Sunshine Coast, Qld
"Just go. If you're new to Facebook it will give you a great overview. If you're more experienced it will help you put some monetising ideas into action."Brigid Chapman, Lennox Head, NSW
Sean
Kerry is extremely knowledgeable
Briony Chapman
Kerry has all the insider knowledge
"I thought that Facebook was more a place for idle chat, which is why I hadn't bothered with it much before. Now that I know how to use it properly for business I'll be taking much more interest. The workshop gave me some great up to date information on how to benefit from Facebook."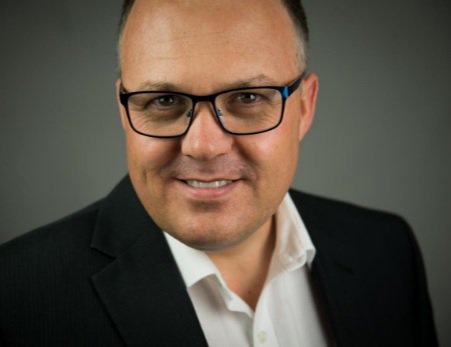 Darren Hunter – www.darrenhunter.com
"We're breaking all records thanks to Kerry's help with Facebook"
Kerry has been managing my Facebook marketing for about 6 months now.
As a property management trainer, speaker and consultant I'm always looking for ways to stand out in the Real Estate industry.
I've been running 7 national "Geared For Growth" events including Auckland NZ, together with Deniz Yusuf teaching how to grow your rent roll numbers. Before Kerry's help we were unable to market our events successfully using Facebook.
Not anymore!
Thanks to Kerry I smashed through my goal of 200 registrants – we actually had over 450 people registered. In fact it was so successful that the first event in Brisbane sold out, and I had to run a second event there.
We're breaking all records thanks to Kerry's help with Facebook.
What's different about my training?
Lots! Here are the main things people say they like about my training:
You'll learn how to use Facebook to make money – not just to make friends. One of the reasons Facebook is now such a powerful marketing tool is that Facebook knows SO MUCH about each of its users. That means you can precisely target your potential buyers (and avoid the tyre-kickers or those who are simply not interested) incredibly accurately. As a result, you get a much higher response to your advertising. And so your return on your advertising dollars is much higher than other methods. But you need to know how to use Facebook the right way. Using out-of-date methods can be very costly – and in some cases can even get your Facebook account shut down. At the event I'll show you the best, most up-to-date Facebook marketing methods.
The 2 days cover a step-by-step process. Each session follows logically from the one before. It's not a set of random, 90-minute sales pitches.
Nick Schuster
I can now access more of my target market and reduce my ad spend
Tom
I thought I was a Facebook expert but I was wrong
Brad Flynn
This is invaluable for my coaching business
Josh
I've learnt so much over the last 3 days
"I came unsure just how much I'd take away from it and whether I'd get any real value out of it. I paid $400 in airfares to get here, plus left my family for a week. I'm just so excited and thankful for what I have gained from this event and I feel empowered, not overwhelmed. It was very well presented and surprised me how well I was able to follow. Thank you so much."
I teach in a way that is clear, logical and simple. Because of my communication and journalism background I'm used to getting my ideas across in an easy-to-understand, systematic way. By the end of the event you'll have a clear understanding of the techniques you can implement straight away to get more targeted traffic to your business.
"Excellent content explained in easy steps. Great value."
It's not a "sales-fest". I'll be making one main offer, and that's to have a 1 hour conversation with me after the event. I won't invite you to "run down the back because there are only 7 of these and you need to be quick". If you're going to work with me then it needs to be the right decision for all concerned.
You'll get to learn by watching live demonstrations. It's one thing to understand Facebook marketing concepts, but you get a real "ah-ha" by watching the techniques demonstrated on the big screen. With this level of detailed knowledge, you can take the learnings back to your business and apply them straight away.
"Good to catch up on the new changes to Facebook in the last 12 months. Loved the demos. Would highly recommend this workshop."
I won't tease you with a little bit of information and then ask you to buy something to get the real stuff. You'll get practical, easy-to-implement strategies that make sense, with enough information to do it yourself if you choose.
"I learned strategies I can take home and implement straight away. You'd be crazy not to go! You'll learn the latest and greatest social media strategies. You can't lose."
The workshop will be interesting and fun. If you've heard me talk about Facebook before, you'll know how much I LOVE it. I have fun teaching this stuff, and as a result participants tell me they have fun learning it! I guarantee the 2 days will fly by as the secrets to growing your business with Facebook marketing unfold.
"The workshop has a fun atmosphere. From Kerry's laugh you can tell she is passionate about her work."
"Kerry was a great presenter. Kept it interesting. Pace was great throughout. Learned how to use Facebook to test the viability of an idea before spending money on product development. Loved it. Would highly recommend it."Shane Smith, Melbourne, Vic
"Loved the in depth, step-by-step training and strategies – the steps for finding niche markets and setting up Facebook pages to target those markets, how to pick a winning topic, how to create and run a money post, advanced advertising strategies, how to gather and analyse results."
Michelle Grey
I was too scared to use Facebook in the past but after this workshop I'm so confident
Carina
I've wasted so much time trying to figure out Facebook but now I won't be stabbing around in the dark anymore
"Great info on how to create a FB page, build a list, set up FB ads, get your cost per Like or cost per conversion very low, and how to monetise your business."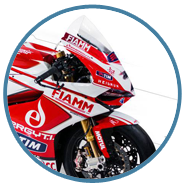 Nick Sommerlad is the owner of Motorcycle-Fairing, an online store providing after-market fairings for road bikes around Australia. He recently applied Kerry's Facebook Remarketing training, and here are the results so far:
His advertising costs dropped 23% as soon as he applied the first strategy.
After applying a slightly more advanced strategy, his costs dropped a further 62%!
His Facebook marketing now costs him only one-tenth of what he's paying on Google.
His monthly income increased by 46% in the first 4 weeks, and has now doubled since he started 8 weeks ago – and it doesn't look like slowing down any time soon!
What are you selling?
At the event I'll make one main offer if you'd like to get some personal help from me. I have a high-level program where I work closely with you to implement the strategies you learn at the workshop. If you'd like to be considered for a place in that program (because it's quite intensive, I only take a handful of clients a year), then I'll ask you to fill out an application form. I'll then talk to you the week after the event so we can jointly decide if the program will suit you.
Please note: My high-level program has limited places and will not be available to everybody at the workshop. Entrance to the program is by application only, details of which will be given at the workshop.
How do I book?
Any of the "Book Now" buttons on this page will take you to the registration form. Please double check the spelling of your name, as this is what will appear on your name tag.
If you'd like to bring a friend then you can register them after you have registered yourself and hit the "Submit" button.
If you are bringing more than one person that's fine. Simply come back to this page and repeat the booking process by clicking on one of the "Book Now" buttons, and then adding the extra people.
Even though the event is free you do need to be registered to gain entry.
"Brilliant workshop, highly valuable, loved it. Kerry rocked! Thank you!!"
"I've learned so much from people who know what they're talking about."
"Really great current information delivered by professional experts in the field."
"Amazing information. Very helpful in clarifying a rather confusing subject. Anyone could benefit from the information presented."
"So generous in sharing your wealth of knowledge!"
"Energetic and informative. Up-to-date info."
Gordon Walker
Kerry showed me how to reduce my ad costs and increase sales at the same time. Double Winner!!!
Bob Johnson
My business will progress well after spending 3 days with Kerry
Derek Carey
I'm fairly new to Facebook marketing and this has given me the whole picture, everything I need to get started
Robyn Barraclough
Kerry's has helped me clarify where I was going wrong with my Facebook marketing
Daniel Coffey
I now know how to find an audience and how to monetize it moving forward. It's so easy to follow
Neil Finlay
Amazing event. Kerry has clearly and systematically demystified Facebook marketing for me
Christine
I've realised how much money I've been wasting on Facebook advertising by doing it wrong
Karen Anderson
So many step by step processes on how to set up ads and what custom audience ads look like
Michelle
I'm really excited about implementing all the tips and tricks I've learned over the last three days
Greg Gordon
I came all the way from Texas for this workshop. I'm learning tons of new stuff for my online business
DISCLAIMER
The testimonials on this website are from real and satisfied clients. However their results may not be your results. Specific results can not be guaranteed and results may vary from person to person