"How teenagers can create their own successful business even before they finish school"
Don't let your kids get left behind.
Learn practical, step-by-step tactics, and be inspired by teenagers who already have a successful business at this powerful 2-day event.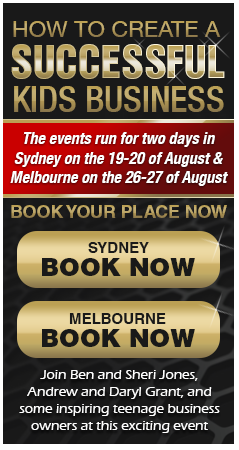 Watch What Olivia had to say about our event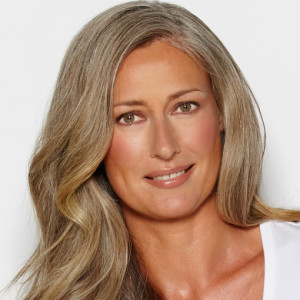 "During the workshop my son created his own business – and it works! He made $74 profit on the weekend. I loved seeing my son totally focused and learning, exploring, and all self-motivated. Seeing a side of my son blossom and seeing him run with it was really special."
Lise Lenaghan, Renovator / Property Investor, Australia-wide
Here is a sneak preview of what happens at the Free Workshop
Here's what others had to say about the Teen Business event.
So, why teach kids money and business skills?
We all know that schools don't teach how finances, money or businesses work… Instead, at school you're taught how to be a good employee, working for the man. Sadly, we know that today, this is an outdated system. Of course it's not the school's or the teachers' fault – that's just the way the system works. It's based on what worked in the past – get a good education, get a job for life, retire at 65 and get a pension.
But we know that these days that no longer works. A "secure job" is a thing of the past.
With the increase in technology, unskilled jobs are being automated and done by machines. With globalization, skilled jobs are being outsourced overseas where labour is cheap.
The school system hasn't yet caught up with these changes – as they say, "big wheels move slowly". So meanwhile, it's up to parents like us to prepare our kids for the future. A future with massive opportunities for our kids – but only if they have the right skills. Without those skills…well… the future for those kids looks pretty bleak.
"This was an eye-opener for the way the world is changing. I can see that the current school / job / retire model isn't going to work."
Tony Argyle, Gold Coast, Qld
You see, today's kids just aren't getting the basic financial education they need. Most young people today get out of school. They're encouraged to go to university – generally to get skills for a career they're not even sure they want. They enter the workforce, thousands of dollars in debt. They're behind the eight-ball from the outset. AND they have no real idea how to survive in today's economy. Never mind being taught about how to make money in a business, doing something they're excited and passionate about.
The horrifying reality is, at school our kids are trained in a system of wealth creation that will enslave them. It will have them working for years for someone else, and (if they're lucky!) keep them in a J.O.B. ("Just Over Broke").
This is no longer a nice-to-have. It's a must have! If your kids are to have a secure financial future, then they MUST learn the skills of an entrepreneur.
There are lots of reasons to teach your kids how to become financially independent, Here's just 7 of them.
Almost a third of Australia's young people are unemployed. Just under half of young Australians can only find part time work. And things are getting worse, not better
The workplace is changing so quickly that more than 70% of the jobs that kids who are currently in primary school will get, don't even exist yet!
On average, today's young people start their careers with up to $24,000 more in student debt than their parents had
More than a quarter of all young people who've gone through university don't actually use their qualification in their job
Young Australians today must get into three times as much debt as their parents to buy their first home (and that's after adjusting for inflation!). What that means is that ALMOST HALF the kids aged up to 25 are still living with their parents
Today's young people will have an average of 6 careers in their lives – with each employer lasting an average of only 3-4 years (and not by choice)
Today's young people can expect to pay 80% more of their disposable income towards interest on their home loan. Unless they do something different financially. Unless they learn some serious financial skills they'll be forever crippled by debt and money worries.
"The current J.O.B. strategy is disastrous. Kids are being set up for failure…best solution is for them to take control early and think outside of the box. The real life examples sharing their strategies were great."
Andrew Kavanagh, Photography and Marketing Business Owner, Gold Coast, Qld
Is this the future you want for your kids?
So here's the story for most kids today…
You spend the prime years of your life (late teens and early twenties) living with your parents as a poor, struggling student. This gets you a degree, and a mountain of student debt. Then you start a job that will potentially last only 3 or 4 years. AND after all that, there's only a 25% chance you'll actually use the qualification you worked so hard for…
Surely there's a better way… Is that really the life you imagined for your kids?
Instead, just imagine… they could have the freedom and independence you'd wish for them… if only someone had taught them how to generate income from a business…even before they could drive!
Join us at this 2-day event where we'll show you and your teenage kids that there is an alternative. That their lives don't need to be about struggle, financial stress, uncertainty and constant money worries.
"I think it's really important to get kids into an environment where owning a business is normal. I really enjoyed being with my kids in a business environment, which encouraged capitalism and enterprise in a positive light."
Lise Lenaghan, Renovator / Property Investor,
So what's the 2-day workshop about?
Over 2 days we give you some of the very latest in what's working for today's young business people. At the event we will show you the secrets behind what makes young people successful in business today. We'll cover what they do that is different and what they are applying in their businesses. We'll also show you key business principles that these 'youthpreneurs' have in common and how to implement them.
We take you step by step through a simple process, and show you how a successful kids business is built.
We show you and your kids exactly how to create a business income of their own. And here's the thing– it's not rocket science! We break it down to simple, powerful steps. So by the end of the event they will have a clear plan to follow.
'On day one of the workshop I created my business. On day 2 I made a Facebook page. Thank you for your helps and inspiring me to create my business."
Carly Beecher, Student, Brisbane, Qld
We also include something that most schools never touch on – mindset.  The best time to start an empowering self-belief is when you are young. You can have the best system in the world, but if you have sub-conscious beliefs that are holding you back you will not succeed.We'll show you how to locate and remove the sub-conscious beliefs that are sabotaging your business success.
And we''ll share some business success stories from young people that will inspire you and your kids. This is the seriously motivating part of the course. You'll see the inspiring stories behind today's most successful business kids. Learn about how they've used specific business principles to create incredibly profitable businesses. Inspiring stuff!
When and Where Is It?
There are two events: Sydney 19-20 August 2017, and Melbourne 26-27 August 2017. Timing is 9:00am to about 5:00pm each day (depending on how many questions we get asked!). We also have a networking event on the Saturday evening where you get a chance to talk to us and other attendees one-on-one.
Because we take you through a step-by-step process over those two days it's important that you attend every session. You don't want to miss one piece of the puzzle!
"It's a no brainer – GO! The kids will leave not only with heaps of business ideas, but a system in how to implement them."
Gordon Walker, Business owner, Bogangar, NSW
Who are you and why should I listen to you?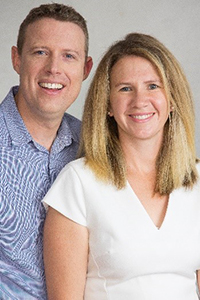 If you haven't met us before, we are a husband and wife team. We've been working with kids and teens for well over a decade now. We are blessed to be financially independent, with multiple streams of income allowing us to spend our time as we choose.
But it wasn't always this way…
We started out pretty much as everyone expected us too. We ticked all the boxes of many young people today…We got qualified in our careers, bought a home and got married.
However, we started to notice that the idea of setting yourself up as an employee (as you're taught to in school) had a few holes in it.  You see in the first 7 years of employment, Ben had been made redundant twice and was on to his fifth employer. We found that we were working all the time, with little or no job security, while making other people rich.
It wasn't until we had our first child and Sheri stopped working, that we realized we needed to do something different. We still had enough money to get by on one income, but if we wanted to have as much time as we wanted with our kids and create the lifestyle we wanted, we needed to become money-smart as quickly as possible.
In the years that followed we pretty much tried everything! We went to every event that we could find. We did property renovations and development, share trading, forex trading, online business, and more. We found that, while we made money in all of these, our passion was more about business and the freedom that having our own business provided.
Since then our kids have grown up a bit, and started to want small incomes of their own. We wanted to give them the financial education we never had in school. So we decided to help them set up their own profitable businesses – so they didn't get caught in the "employment trap" that we did.
Like most parents we wanted our kids to not only be successful and independent, but also to be entrepreneurial and to create and build incomes around what they're passionate about.
We didn't necessarily want them to be the next Steve Jobs, Elon Musk or Richard Branson. But we did want them to have the option of being their own boss, taking control of their own future, and making money in a business they own. We also wanted them to be doing something they loved and are passionate about, rather than having to turn up every day to a job they hated. We're hoping the chances are high, of them being happy and fulfilled people.
And we know that as parents, this is what you hope for your kids too. That's why we created this course – to help you, as fellow parents give your kids the very best start in life. To plug the holes that the current school system just doesn't fill.
These days we love sharing what we've learned on our journey as parents of budding entrepreneurs. For us there is nothing more satisfying than the excitement young people have when they start making their first business income! We're looking forward to seeing you at our event and giving you the steps your kids need to get started on their road to business success.
"It was great to get 1-1 advice and coaching from the presenters about my ideas during the workshop."
Emerson Browning, 14 year old entrepreneur, Armidale, NSW
Please note: Just because you attend the training, we don't guarantee you'll get the same results as us. Not everybody who attends our training will be successful. Far from it! There are many people who attend our training and implement nothing, and as a result, they get nothing (except the information we provide). However, there are many people who attend our training who will apply the information and will be successful, in the end it is up to you…
Who is the training suitable for?
You and your kids will learn lots from this event if you fit into any of these categories: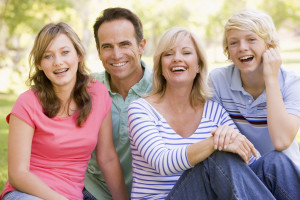 You're a parent of kids between the ages of 10 and 18, and you want your kids to have "money-smarts". Let's face it. Kids aren't getting this in school. As we look back on our own schooling, we never attended even one class in school about how to budget properly, how a mortgage worked, or how to manage cash flow in your own business. We must have missed the lesson on how to buy your own home before you turned 20, and how to pay it off in under 10 years! We certainly missed the lessons on how to build profitable businesses, real estate portfolios, or how to trade financial markets.
You have kids who want to stop flipping burgers…they want the freedom of having their own business income. Be honest. What parent doesn't want their kid to be the boss? But the reality is, the school system never really gives them the chance. It's sad that there really aren't a lot of meaningful jobs out there for teenagers. We will show you how kids can start their own business and earn their own income, and hopefully cut all ties to pocket money forever.
You're a motivated family (tweens or teenage kids and a parent or parents) looking at starting something amazing together… and would like to get well paid to do it. Starting a business with your kid or kids will help your relationship grow in a fun and profitable way. By sharing  something that connects you to your kids (other than constantly nagging about chores) will help to lay the foundation for trust and mutual respect. Learning something new together, or handing down your pearls of wisdom (in a way that they'll listen to and benefit from!) will bring even more returns than your business bottom line.
What's different about your training?
Lots! Here are the main things we do differently from other events we attend (and we've attended more than our fair share, over the last few years!):
The 2 days cover a step-by-step process. Each session follows logically from the one before.It'snot a set of random, 90-minute sales pitches.
There was great interaction with the kids. I really liked seeing the energy and belief in the kids as the 2 days progressed."
Gordon Walker, Business owner, Bogangar, NSW
"It is lots of fun and teaches you a lot about online business. I liked learning about building a list in email, Facebook, Twitter and Snapchat."
Tara Barraclough, age 12, Queanbeyan, NSW
Our teaching is fun, inspiring and simple. Because of our backgrounds working with young people, we know how to get our ideas across in an easy-to-learn and fun way.We include hands on activities and games to keep kids engaged in an interactive, positive learning experience.
"Just go for it, because the workshop is cool, unique and fun."
Alana Barraclough, age 12, Queanbeyan, NSW
"It was great how involved the kids were in the workshop. It's a great intro to entrepreneurial concepts for your kids."
Julie Damant, Naturopath, Burleigh Heads, Qld
It's not a "sales-fest" We make one main offer, and that's to have a 1 hour conversation with us after the event. We don't invite you to "run down the back because there are only 7 of these and you need to be quick". If you're going to work with us then it needs to be the right decision for all concerned.
"Your kids will start asking questions they've never asked before. You'll see how laterally they can think when given the chance."
Andrew Kavahagh, Photography and Marketing Business Owner, Gold Coast, Qld
"I liked learning about how the Reticular Activating System in my brain works and how it finds what's important to me. Totally go for it – you learn so much and it's really fun!"
Khira Taylor, Student, Gold Coast, Qld
We include a mindset component in what we do. Our experience has been that success needs three components – mental (ie you need a money-making system that works), physical (ie you need to actually put in some effort), and emotional (ie your sub-conscious programs need to support you being successful). For your kids (or you!) to get to where you want to be financially, then your sub-conscious programming must support that success. We all pick up sub-conscious programs when we're young (most of them before we're 7 years old), that determine our financial future for the rest of our lives. The good news is – you can change these beliefs with the right tools. And the earlier you start, the easier it is to change and get on the right path.
"Was great to see examples of kids who are actually running their own businesses"
Natalie McDonald, Teacher, Noosa, Qld
"Seeing the ideas that people come up with and hearing their stories was very good."
Lara May, Noosa, Qld
We invite successful real life 'teenpreneurs' to share and tell you what they've achieved. It's one thing for adults to teach your kids about business. But it takes things to a whole new level when young people learn from other teens and twenty-somethings about their spectacular business successes. What an awesome experience to see behind the scenes, and learn the secrets of these successful young entrepreneurs. It's really inspiring to see what young people can achieve with today's technology and opportunities.
We don't tease you with a little bit of information and then ask you to buy something to get the real stuff. You'll be able to take what you learn at our event and make money from it immediately. Without buying anything. We will show you examples of how successful 'teenpreneurs' started with little to no help at all – and how you and your kids can do the same!
"I enjoyed learning how to 'sell it before you build it', the Facebook marketing, and how to get free publicity. The best bit was seeing examples of people implementing what was spoken about"
Adam, Student, Melbourne, VIC
"If you're thinking about attending this workshop I would say 'go for it'. I've been and I had a blast and learnt heaps and I know you will learn something too!"
Lara-Jane, Future Entrepreneur, NSW
We're not so much into Ra-Ra. It's just not our style. We won't be asking you to raise your hand every 7 seconds. We won't expect you to dance, or stand on your chair and shout affirmations to the universe. Feel free to do those things at home. We DO want you to be excited by what you're learning, by the possibilities, and by how your life can change as a result of the weekend. We DON'T want you to be artificially hyped up and lose momentum as soon as you get home. We teach the way we like to be taught – with clear, simple steps of a proven, successful system, and the opportunity to ask questions. Since we expect you to bring your teenage kids along, we'll make it teenager-friendly, with short sessions filled with games. It's the way school SHOULD work (but doesn't!).
Exactly what are you covering?
Over the two days of the event we walk you through the process for your teenager (and you, if you'd love to grow your own business too!) to build a successful, profitable business.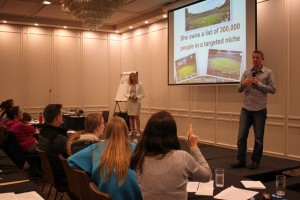 Chances are, everything you learned about money you learned the hard way – from experience, after you left school. The trouble is, learning about money like that can be expensive, painful and drawn-out. This workshop is designed to teach your kids the key things they need to know about money and business, even before they leave school. We'll teach them in ways that they'll relate to (and be excited about!), exactly what it takes to design, build and grow a successful business.
You'll learn the business principles you should have been taught in school. Where do you start? What makes a successful business? How do you grow your profits? What makes businesses fail (like 90% of new Australian businesses in their first 5 years) and how can you avoid being one of the statistics? All of these things are essential to learn if you don't want your business to crash and burn
You'll learn how to grow a new business in the information age. There are so many new opportunities that just didn't exist 5 or 10 years ago. Your kids are "digital natives" – make the most of their knowledge and how well they know their way around Facebook, Twitter, Pinterest, Youtube, Instagram, Snapchat, Tumblr – the list goes on!
"It was good to see simple options to get kids started, like the drop shipping websites. It was also great how you created an entrepreneur environment which stretched the kids' comfort zones."
Natalie McDonald, Teacher, Noosa, Qld
Business is really just like a big computer game. There are good guys and bad guys, winners and losers, goals to achieve, levels to move up through. If you know the rules of the game, you stand a great chance of winning – and winning big. This workshop will teach you the rules, the shortcuts, and the pitfalls of the real-life game of business, giving your kids life-long skills for achieving financial freedom
We'll show you and your kids a bunch of quick, easy-to-set up businesses. Simple little strategies that you can set up on a Saturday afternoon, and that generate a few hundred dollars a week or a month. We'll also show you how to use these same principles to create more substantial businesses that can grow to a 6- or 7-figure income in just a few short years.
Your kids seem to spend loads of time online, right? If they're not watching Youtube videos, they're catching up with friends on Facebook, Twitter or Snapchat. We'll show you how to harness their love to technology, and channel it to create a great income. You see, the biggest challenge adults face today in business is using technology to grow – either because they don't understand it, or because they're fearful of it. Kids don't have this problem! That puts them WAY AHEAD of the game when it comes to setting up a new business today. In fact, once you get them started down the business track, we bet it won't be long before they're teaching YOU things about growing an online business!
How to set up your business with little to no cash. Kids today don't have a lot of money to start out in business. The chance of going to the bank to get a business loan for a teenager who hasn't finished school, isn't high. However not having much cash is possibly the best way to start a business. It teaches kids the creative art of entrepreneurship, to be able to build and create something from nothing..
How to launch the business quickly. Gone are the days when it takes months or years to launch a business. All of our strategies have a "quick launch" process built in, so you can be testing the business (and making sales) in as little as 2 days. The beauty of these business models is that you can set it up and have it profitable incredibly quickly…
"I learned that one of the crucial parts of building a business is to sell it before you built it. The most valuable thing I learned was outsourcing and how to market with Facebook. I also learned about free publicity and list building. Best of all I like learning about just how simple it can be to come up with a business idea, and easy it can be to start a business."
Millie, Student, Northern Rivers, NSW
"I learned that kids can create a business easy and more successful than adults because of our creative minds."
Lara-Jane, Young Entrepreneur, NSW
How Much Are Tickets To The Event?
Unlike a lot of events these days, we've decided to give complimentary tickets to families who are keen to learn how to help their teenagers grow a successful business.
So why would we do that? Why would we give away tickets to such a valuable workshop? What's the catch? (We know that's what you're thinking!)
Let us explain the method to our madness…
You see, there's a good chance you haven't been to one of our events before. Maybe you haven't even heard of us.
So rather than asking you to trust us, and pay us for something you're not sure is right for you, we'd like to earn your trust.
By coming along to the event you'll get loads of great content.
We don't believe in showing you just enough to tease you, and then asking you to pay to get the real stuff. We hate those sorts of events too! Our motto is "treat people the way you like to be treated" – and what we really love is events that are not just the "tease", but the real nuts and bolts. Enough information to implement and get results straight away, without having to fork out more money.
You can see from the comments on this page from past attendees, how much value people are getting from our events. PLUS, by running our events for free, we are able to help a lot more kids get the best possible start to their financial future.
Now having said all that, we are a business, not a charity. At the event we will make one fairly low-key offer for those who would like to continue their training with us. Here's a couple of comments specifically about the "sales" component of the event:
"Go! It's awesome. Valuable information even if you don't apply for the coaching."
Marie Apitz, Home School Mum, Gold Coast
"Good content and tips. More importantly – no hard sales pitch!"
Linda Low, Mortgage Broker, Sydney
What are you selling?
At the event we make one main offer for those who would like to continue their training with us. We have a high-level coaching program, and if you'd like to be considered for a place in that program (these days we only take a handful of clients a year), then we ask you to fill out an application form. We talk to you the week after the event so we can jointly decide if the program will suit you. We're not into hard-sell. We're not cheap. We DO get results. 'Nuf said?
How do I book?
Any of the "Book Now" buttons on the page will take you to the registration form. Please double check the spelling of your name, as this is what will appear on your name tag.
The workshop is aimed at kids aged 10 to 18 who are interested in starting a business, and their parents. You can register them after you have registered yourself and hit the "Submit" button. If you are bringing the whole family that's even better! Simply come back to this page and repeat the booking process by clicking on one of the "Book Now" buttons, and then adding the extra people. Please note that all children attending need to be accompanied by an adult. No children will be admitted to the event unless they are accompanied by an adult. Even though the event is free, everyone needs to be registered to gain entry.
Look forward to seeing you there!

"It's a no brainer – GO! The kids will leave not only with heaps of business ideas, but a system in how to implement them. After going through the 10 point checklist they focus only on the ones that have the best chance of succeeding, so it saves a lot of wasted time and energy."
Gordon Walker, Business owner, Bogangar, NSW
"If you're thinking of going to the workshop – do it. The lessons are valuable and having like-minded kids / teens helping, makes your business idea and your dreams of being financially self-sufficient at a young age less outrageous."
Millie, Student, Northern Rivers, NSW
"It was great to expose the kids to entrepreneurial thinking, and see successful case studies."
Linda Miller, Specialist Pharmacy Business Mentor, Melbourne, VIC